Wolske & Associates, has a fifty-year history of successfully representing thousands of individuals and families whose lives were shattered by the careless and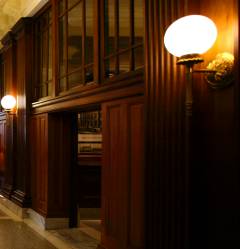 reckless acts of others. The law practice is primarily limited to cases involving serious injury and wrongful death claims that result from motor vehicle accidents, medical malpractice, and other injuries caused by negligence. Much of the firm's outstanding reputation is owed to its founder, Walter "Cy" Wolske, Jr., who among many great achievements was a pioneer in the area of medical malpractice litigation. His ability to create and maintain a relationship of respect, compassion and trust with every client has become the hallmark of the firm. Martindale-Hubbell, the authoritative resource for information on legal professionals, has given attorney, Cy Wolske, its highest rating. The AV® rating is based on peer review and indicates that a lawyer has the highest ethical standards and professional abilities. Cy has also been consistently recognized as one of the best lawyers in the State of Ohio by Super Lawyer magazine.
Every year, the lawyers at Wolske & Associates investigate hundreds of personal injury claims involving various types of medical malpractice, motor vehicle accidents and other negligently caused injuries or fatalities. In order to successfully represent their clients, the law firm must first obtain all relevant accident and medical records. These documents are carefully reviewed by the firm's staff and lawyers. Often, independent evaluations are also sought from trusted medical experts and other specialists. Every effort is made to ensure that all claims are valid. Once the investigation process is complete, the firm will recommend an appropriate course of action.
The lawyers at Wolske & Associates welcome the opportunity to discuss your case with you for free, and you will be under no obligation to retain them. The decision to employ an attorney for a serious injury claim is very important and the law firm recommends that you give thoughtful consideration when choosing from among the many law firms in Central Ohio. If you do decide to retain Wolske & Associates, there are no legal fees unless the firm recovers compensation for you through either a favorable settlement or verdict on your behalf. Also, in most cases, the firm will advance all expenses and will only be reimbursed upon the successful outcome of your case. The attorneys at Wolske & Associates will clearly and concisely explain the specific terms of their fee arrangement with you before a contract for legal representation is signed.
The lawyers at Wolske & Associates are licensed to practice in Ohio and Kentucky. In addition to counties with large cities, such as Franklin, Hamilton, Lucas and Montgomery, we have handled cases in most of Ohio's rural counties as well. In fact, we have had successful case results in small counties such as Mercer, Washington, Clinton, Athens, Knox, Logan and Morrow. (See our Case Examples page). Complex accident and medical malpractice cases can happen anywhere and we are here to help. Contact us for a free consultation. If you are injured or ill and not able to visit our office in Columbus, let us know and we will gladly come to you.